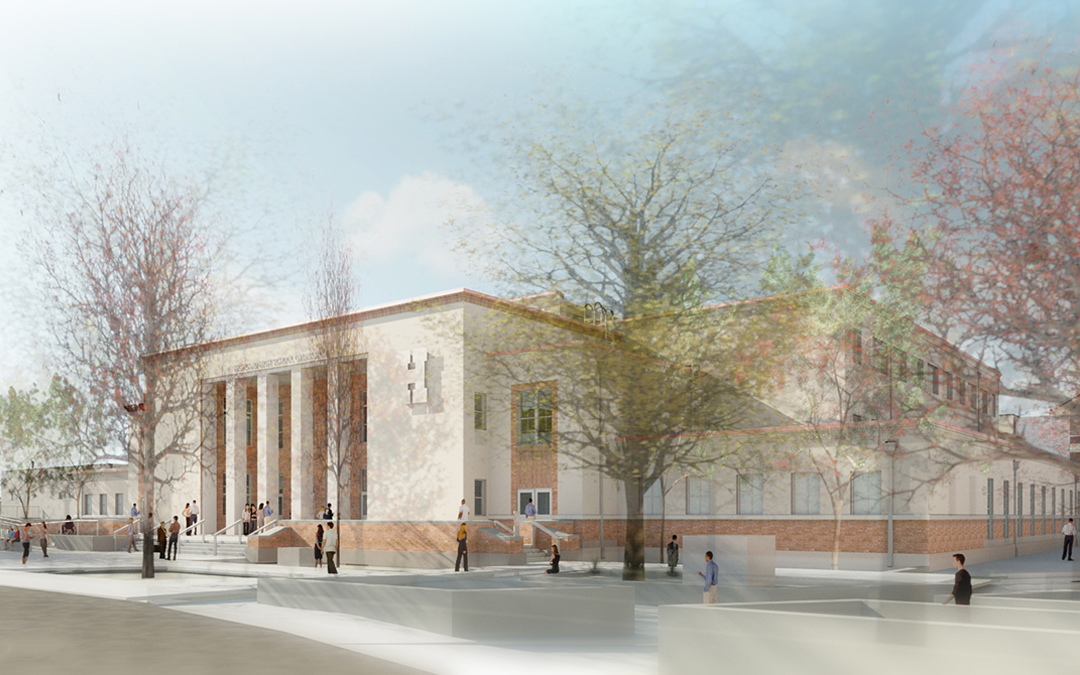 APS Highland High School Title IX Gymnasium Upgrade
Albuquerque, New Mexico
In collaboration with Highland High School, APS Facilities, Design, and Construction, and APS Capital Master Plan, SMPC created a master plan for the redevelopment of the HHS campus identifying necessary renovations, additions, project phasing, and construction sequencing. With the intent to consolidate the campus and update the facilities, SMPC developed the design of this multi-phased project and it was approved by the APS Board in November of 2015. The HHS Title IX Gymnasium Upgrade is Phase One A of this redevelopment plan.
Originally built in 1949, the HHS gymnasium building has had numerous small renovations and additions over time. APS has now made it a priority to update and enhance the aging gymnasium to create a uniformly efficient and effective facility for the HHS community. SMPC has developed renovation strategies that will maintain the iconic stature of the building while providing Title IX and ADA compliance and standardization. Creating a modernized and adequate gym facility that optimizes function and utilization will invigorate the Hornet spirit and support the pride of HHS physical education and athletic programs.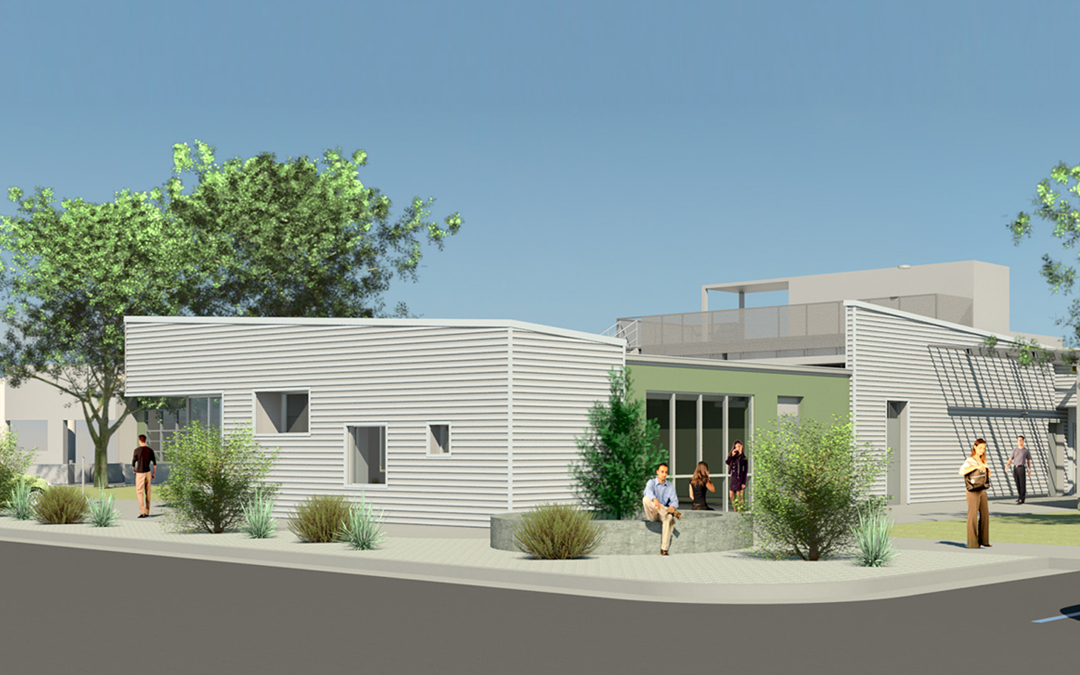 CNM South Valley Campus Renovation and Addition
Albuquerque, New Mexico
The CNM South Valley provides programs that serve the southernmost communities of Albuquerque. Formerly an elementary school campus, CNM acquired the site in 1995, utilizing buildings that were dated since 1955. The project included renovation of 23,000 sf of general classrooms, administrative areas, Library/Computer Lab, and veterinary education spaces. The improvements included new roofing, new mechanical HVAC system, and lighting upgrades. SMPC strategically utilized the tight budget to design sensible and aesthetic upgrades to transform the spaces into a more functional and energy-efficient campus.