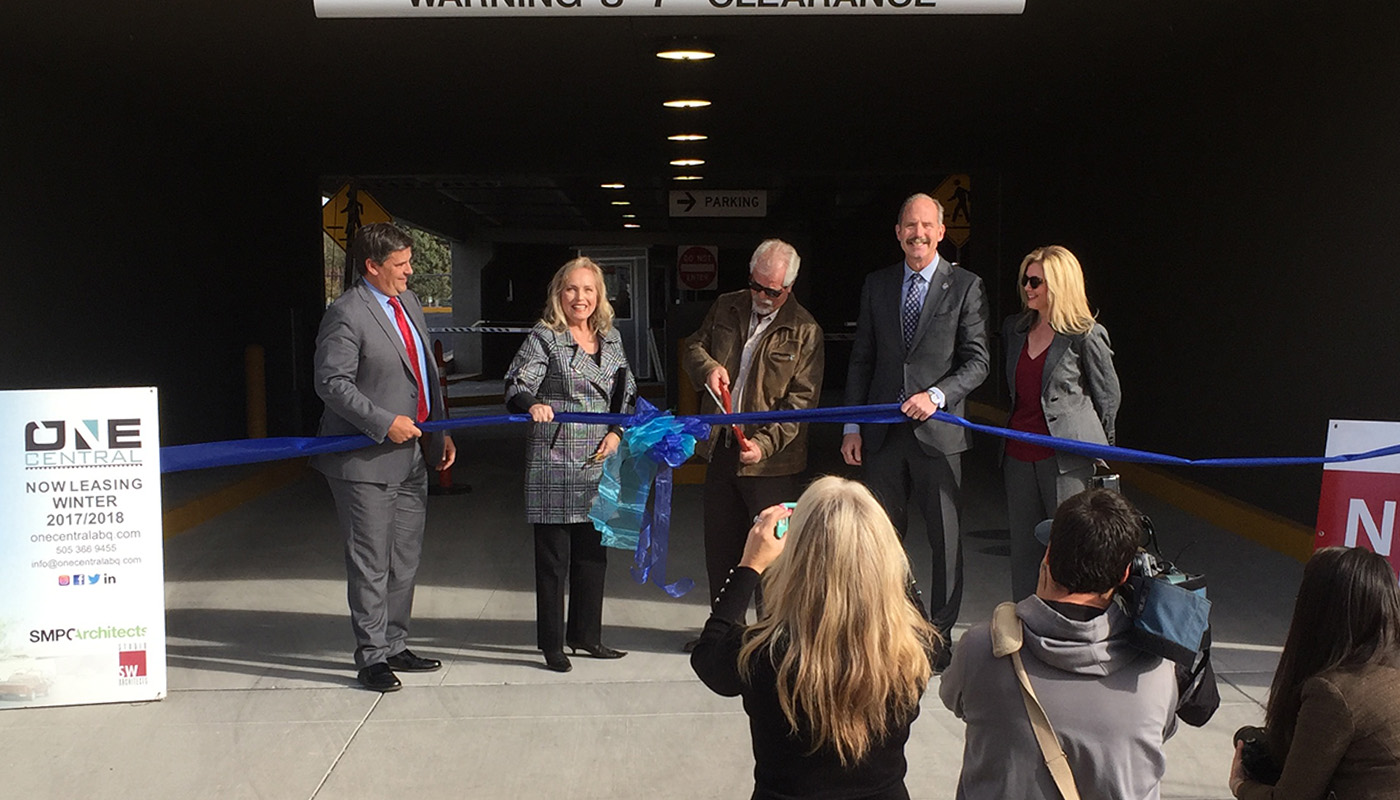 Today SMPC attended the opening of the first phase of the One Central Entertainment Hub. Chief Operations Officer Mike Riordan, Department of Municipal Development Project Manager Joan Black, City of Albuquerque Mayor Richard Berry, and Planning Department Director Suzanne Lubar looked on as Developer Jerry Mosher cut the ribbon opening the new structure, adding 423 parking spaces to downtown Albuquerque.
Construction continues on three levels of commercial shell space and three levels of residential apartments expected to be complete Spring 2018.
One Central is a design-build project of One Central Operating Associates, LLC with principal developer Jerry Mosher and team members SMPC Architects, Studio Southwest Architects, and Klinger Constructors.