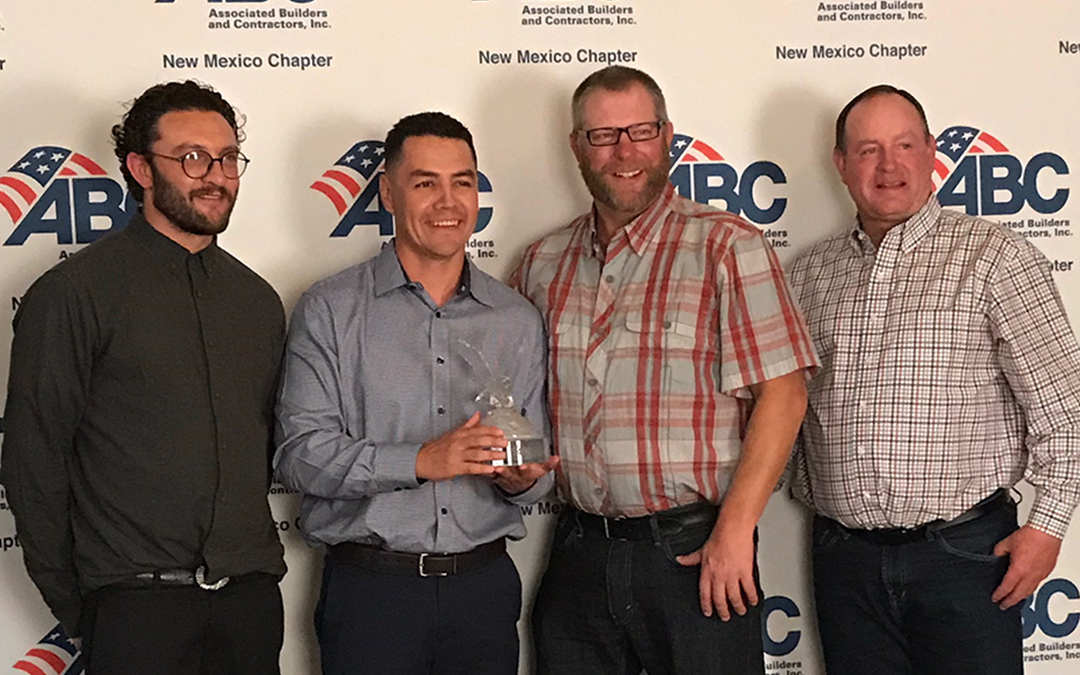 On Friday, October 25, Associated Builders & Contractors New Mexico Chapter celebrated outstanding projects which demonstrate the highest quality of workmanship in the construction industry. Klinger Constructors, LLC, the general contractor of the One Central Entertainment District mixed-use development was presented the Eagle Award for projects over $10M. Accepting the award were SMPC Project Manager/Designer Kihei Mayer, Klinger Senior Project Manager, Adam Leyba,  Klinger Superintendent Jason Tabbert, and TLC Plumbing & Utility Owner Dale Armstrong. 
The development was conceived by a partnership that includes a municipality (the CIty of Albuquerque), a developer, general contractor, real estate professionals and an architect-led design team. The development team collaborated on a concept to include 37,500 sf of retail and entertainment space, 5,500 sf outdoor dining, 429 parking spaces, 64 apartment units and numerous lifestyle amenities.
SMPC partnered with Studio Southwest Architects to design One Central. Klinger Constructors, LLC is the General Contractors – GREAT JOB KLINGER!